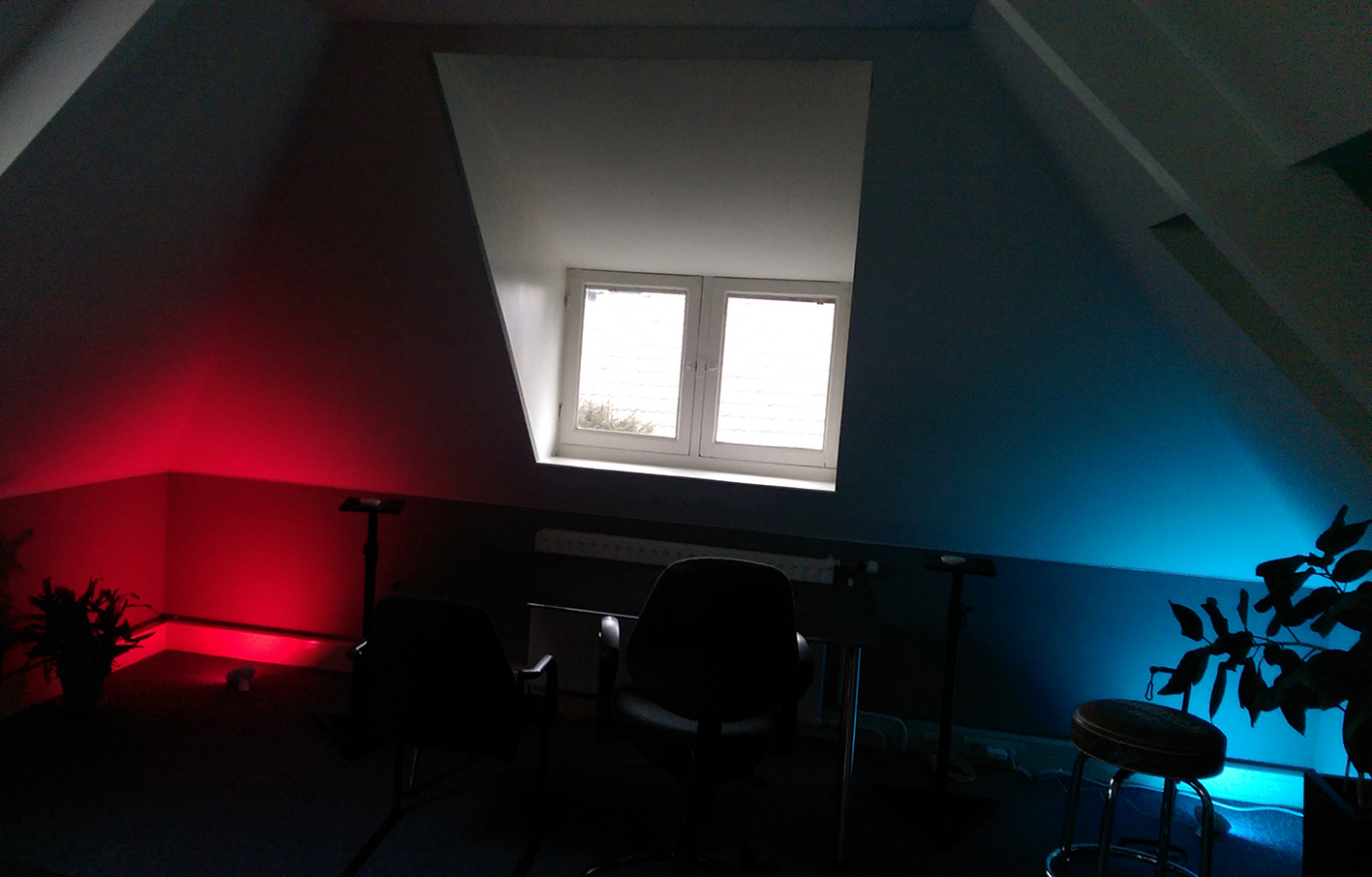 In 1968 Willem van Kooten started his companies Red Bullet Productions and Nanada Music B.V. holding office at De Rijklaan, 1 in Hilversum. But that didn't last long. Quite soon after, the companies moved to the beautiful villa at Alexanderlaan XNUMX in Hilversum. And we are still there today.
Maar dat heeft niet lang geduurd. Niet veel later verhuisden de companies naar de prachtige villa aan de Alexanderlaan 2 te Hilversum. En tot op de dag van vandaag zitten wij daar nog.
In addition, we were looking for a place where we could regularly sit together in the area of promo, for discussing new deals, ideas for exploiting our extensive catalog, listening to new material from our composers and relations and listening to demos offered, etc. etc.
In XNUMX the time had come: The Attic was a fact!
By now, a number of our composers have also found our Attic to chill there, to go through their administration with us and to write new songs, make demos, and so on.
Nanada has never participated in large writer camps, but our Attic is ideal for small and intensive collaborations: We occasionally invite a select number of songwriters who do not know each other or at least have never worked with each other before, to go meet up with each other, see if there is a 'click' and to see if something beautiful arises in the field of music. They then lock themselves up in The Attic - sometimes for one day, sometimes for several days and evenings and the deal is: they deliver the music and we deliver the refreshments ...!
Nanada heeft nimmer meegedaan aan grote writer camps, maar onze Attic leent zich uitstekend voor kleine en intensieve samenwerkingsverbanden: We nodigen zo af en toe een select aantal songwriters uit, die elkaar nog niet kennen of in ieder geval nog nooit met elkaar hebben gewerkt, om eens met elkaar te gaan zitten, kijken of er een 'klik' is en om te zien of daar iets moois uit ontstaat op muziekgebied. Ze sluiten zich dan op in The Attic – soms voor een dag, soms voor meerdere dagen en avonden en dan is de afspraak: zij leveren de muziek en wij leveren de versnaperingen…!
Since, we have actively been making improvements – with the input of our writers - to make our facilities as practical as possible for our guests. >> > >
>