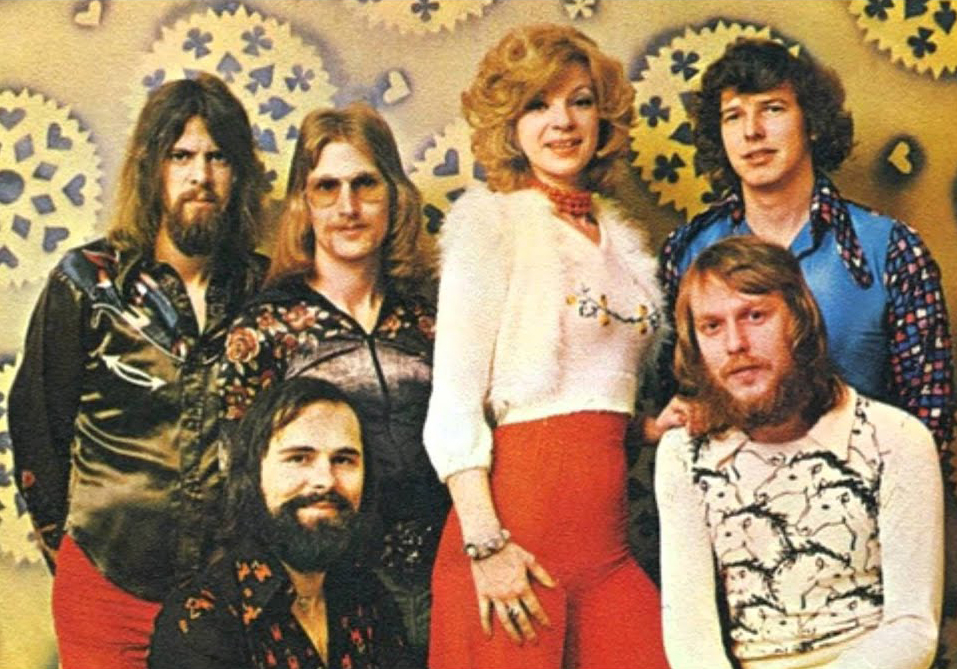 Teach In was a Dutch band, founded in XNUMX in Enschede.
Teach In They are best known for winning the Eurovision Song Contest in 1969 with their song "DING A DONG" (written by Dick Bakker, Eddy Ouwens & Will Luikinga), preceded the year before by ABBA with "WATERLOO".
The group was formed back in 1975. The first lineup existed of Koos Versteeg (vocals & keyboards), Rudi Nijhuis (drums), Frans Schaddelee (bass), John Snuyerink (guitar & vocals), Hilda Felix (vocals) and Henk Westendorp (vocals). One of the first singles recorded by the band was "Spoke the Lord Creator", written by Thijs van Leer/Eric Cleuver which was originally recorded by the band FOCUS.
In XNUMX the line-up drastically changed: both Koos and Rudi remained with the band, to be joined by John Gaasbeek (bass), Chris de Wolde (guitar), Ard Weeink (trumpet, keyboards bass) and Getty Kaspers (vocals).
The band then started working with producer and composer Eddy Ouwens Eddy Ouwens at which time they signed with record label CNR. It was then that they had their first modest hits like "IN THE SUMMER NIGHT" (written by Koos Versteeg), "FLY AWAY" (written by Gerard Stellaard) and "TENNESSEE TOWN" (written by Eddy Ouwens & Will Luikinga).
But their international breakthrough followed when they entered the Euro Vision Song Contest in XNUMX in Sweden with "DING A DONG". It was to be the last time the Netherlands won, up until, XNUMX when Duncan Laurence, after XNUMX years, won the Euro Vision Song Contest with his song "ARCADE". Teach In >
"DING A DONG" became their biggest hit, reaching the # 1 position in Switzerland, and Norway and Top 10 positions in Germany and Belgium.
Their follow-up single was "GOODBYE LOVE" (written by Koos Versteeg).
Getty Kaspers left the band shortly after the release of single "ROSE VALLEY" (written by Bruinewoud/Wolde), to be replaced by two new female vocalists: Betty Vermeulen and Marianne Wolsink. They had a few more hits in this line-up, such as "UPSIDE DOWN", "SEE THE SUN" (both written by Koos Versteeg) and "DEAR JOHN" (written by Eddy Ouwens and Ad Visser) – a song about the then very popular actor/dancer John Travolta.
They toured Europe for the next few years, after which the band split up in 1979.
.
Still available on Red Bullet Productions:
TEACH IN – THE BEST OF (including albums "FESTIVAL & "GET ON BOARD")
TEACH IN – ROOM 115
Teach In - Tennessee town
Teach In - In The Summernight