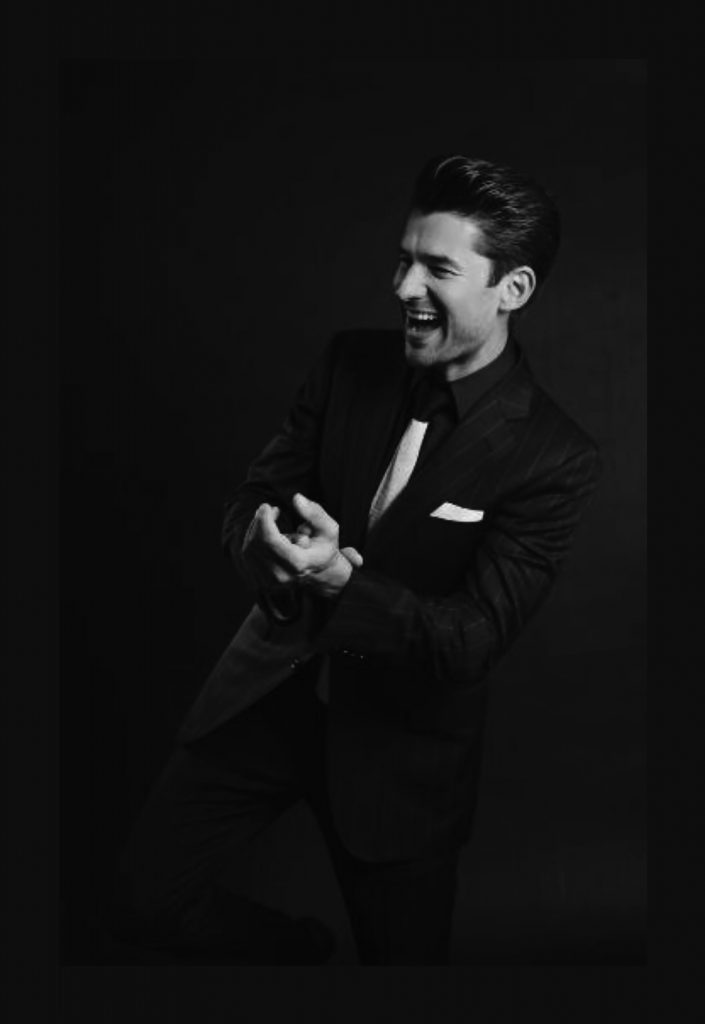 Matt Dusk (Matthew Aaron Dusk) was born on November 19th 1978 in Toronto, Ontario, Canada. He was accepted into the famed St. Michael's Choir School in Toronto at the age of seven, remaining there for the next 11 years. In the early years, Dusk's primary focus was on opera and classical music. His musical direction evolved when, as a 17-year old, he was exposed to the music of singers such as Sarah Vaughan and Tony Bennett.
He began his studies in the field of economics at York's University in Toronto. A year into the program he transitioned to a Bachelor of Fine Arts program to allow for the full-time pursuit of jazz and pop music studies, ultimately graduating with an Honors Degree in music in 1999.
Dusk recorded four independent CD's prior to securing a record deal with Decca in 2002. His performing career was launched when in 2004 he was invited to perform as in-house entertainer at the Golden Nugget Casino in Las Vegas throughout the filming of the reality show "The Casino" (Fox TV). His hit debut album "Two Shots" was released in 2004, followed up with his "Peace On Earth" EP holiday recording in late 2005.".
He recorded his "Back In Town"(Capitol Records) album with a 58-piece orchestra in Los Angeles in early 2006 and released it later that year. In 2009, he released an album entitled "Good News".
Matt released "My Funny Valentine: The Chet Baker Songbook" in 2013. The album was nominated for a JUNO award in 2014.
Matt is one of Canada's most beloved male vocalists, forging a career in music that has resulted in twelve critically-acclaimed studio albums and sales of over one million albums Worldwide and 3 #1 singles along with five certified GOLD and three PLATINUM albums.
Notable award nominations include four JUNO awards, one ADISQ and one Róże Gali: Muzyka.
Matt is very successful in Poland – and his aim for 2020 is to conquer the rest of Europe once and for all. Red Bullet Productions have just released his new single "LET'S HOP ON A PLANE" in Europe, which he has co-written with Jenson Vaughan.
It's the first release of his forthcoming album "JETSETJAZZ" which will soon be available in the Netherlands. Keep an eye out on Red Bullet's website & FB page!
QUOTES: "Crooners like Toronto's Matt Dusk has taken what he has learned from the greats and molded it for a modern audience." -LA Times –LA Times
strong> ""Blending distinctly Sinatra-esque swagger, Dusk is waist deep in grandiose arrangements that are dripping with Sin City excess and turns the clock back some four decades with excellence." -Jazz Times -Jazz Times
"Matt Dusk impressively brings Las Vegas back to the glory days as the standards-singer sounds remarkably like Rat Packer Frank Sinatra." –Billboard –Billboard